The Exchange of the Question, Time and Paper

Digital Illustration, 2020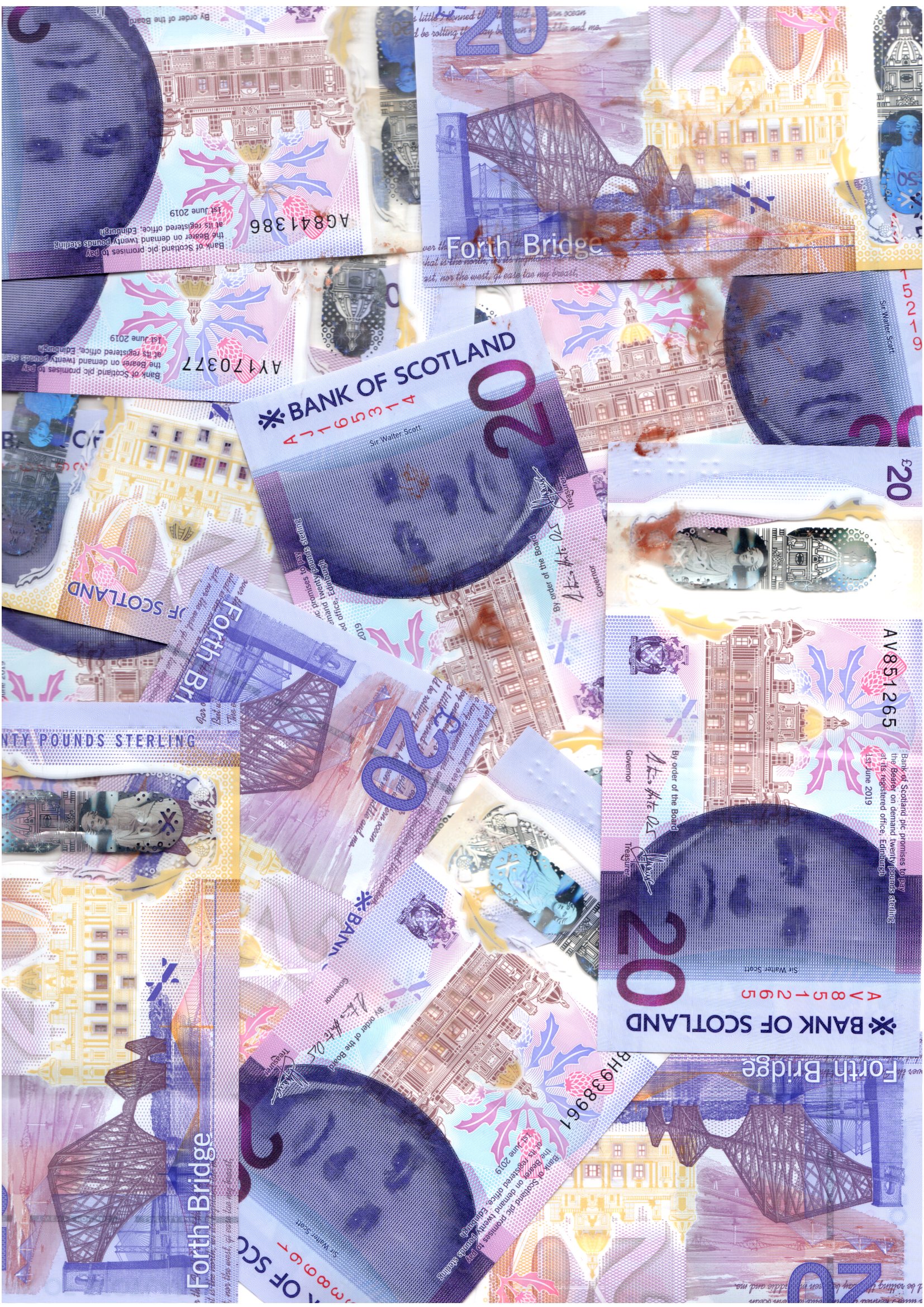 A daily documentation to reponses of social, political, digital and economical issues throughout 2020. Each image is created using a scanner with material around me that reflects my thoughts, worries and concerns in that moment. This became a ritual after finishing work centred in a dark room.
A Getaway to a Better Place

Selected Photographs, 2020

Captured between travelling from Glasgow and Edinburgh, this collection of images are visual references of colours, textures and composition that inspire my installations and poems. From construction sites to landscapes surrounding train stations, places of transition offer me elements to incorporate into my practice. The feeling of movement inspires me. It physically mirrors what I endeavour to do internally - grow, evolve and learn. Moving, walking, travelling allows me to analyse my thoughts and sieve out ideas I want to take further as I travel to my next point.